Idaho Home Buyers Information
Whether buying your first home or your tenth home making an informed decision is so important. After all, buying a house is one of life's biggest decisions. Let Ava or Cristina share their wealth of knowledge with you to help you with one of the most serious decisions in life you will ever make: Buying a house.
Boise Idaho Realtor Contacts
Ava Tong, Realtor, BA, CSP, HRC

Phone: (208) 440-5810


Email: avatong@msn.com
Cristina Pescaru, Realtor, CSP, HRC

Phone: (208) 284-1545


Email: cmprealestate@aol.com
---
YOU CAN'T AFFORD NOT TO BUY A HOME!
Over a 10 year period starting with rent @ $1000.00 a month and increasing at 3.5% per year you will have paid $140,777.00 in rent! None of it is returned to you. However, when buying a home, you will have tax advantages which translates to keeping your hard earned money in your pocket.

Call or email Ava or Cristina for a list of affordable homes that will keep your payments as low as rent or better!

Buying vs Renting
How much will my payment be? How much down payment do I need? Find the answers by using the Mortgage Calculator.
https://www.mortgagecalculator.org/free-tools/
When it's Time to Buy
Your Idaho Home
Contact Realtors You Can Trust

Treasure Valley families trust Cristina and Ava to help them buy their beautiful Idaho home. Read what their real estate client's have to say. ~ Client Testimonials ~

Getting Ready to Buy
Ask yourself this question: Do I plan on living in the house at least three years?
You may not need a down payment, or may be able to buy with very little down
Get pre-qualified or pre-approved for a loan
Consult a real estate professional as soon as you are qualified to buy
Make a list of needs and wants for your new home
Choose your favorite neighborhoods
Decide to purchase and then go for it! Let your real estate professional handle all the details for you.
Real Estate Auctions - BUYERS BEWARE
Two reasons why Auctions are not for the faint of heart.
Risky because hidden title flaws now become the responsibility of the new buyer.
Inspections are allowed, for the buyer's own edification, but no repairs will be done. Buyers will be out the cost of inspection, if they end up not buying the property.
Real Estate - Words to Be Wise
Now is not the time to buy a house if:
You are right out of college.
Expecting a promotion.
A transfer is highly likely.
The dreaded word is circulating at work: "restructuring"
Haste makes for waste. Call or email Ava or Cristina today for more valuable FREE home buying tips.
Aboid Overpaying For Your House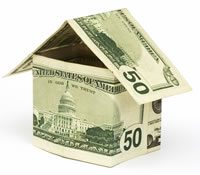 How to come out a winner.
$$$---Keep your emotions in check, or you are more likely to overpay.
$$$---Don't buy the best house, it's not as likely to appreciate in value as is a lesser priced house.
$$$---Know the market.
$$$---Show no fear, be prepared to walk away from a deal.
Call or email Ava or Cristina today for the best real estate advice; from over 40 years of combined real estate experience.

The Property Team at Silvercreek Realty Group
(208) 440-5810 (208) 284-1545