Idaho Foreclosure - Bank Owned Listings
WHEN THE FORECLOSURE AUCTION DATE IS LOOMING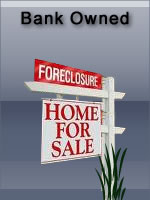 There may still be solutions, call Ava or Cristina and we will work quickly towards a possible resolution.
WHAT IS AN REO?
R-real
E-estate
O-owned property = bank owned real estate property
THE TRUTH ABOUT FORECLOSURES
Most cases don't need a lot of work.
They are not the "get something for almost nothing" of popular belief: banks have to pay investors (they decide on offers) so they cannot get very low on prices, or the investor will reject the deal.
Have an inspection.
Discounts are good and are a cushion in the market.
Distressed homeowners face foreclosure because of financial change or their loan adjusting.
You can get a loan.

The Property Team at Silvercreek Realty Group
(208) 440-5810 (208) 284-1545