Why Buy an Idaho Home?
Boise Idaho Realtor Contacts
Ava Tong, Realtor, BA, CSP, HRC

Phone: (208) 440-5810


Email: avatong@msn.com
Cristina Pescaru, Realtor, CSP, HRC

Phone: (208) 284-1545


Email: cmprealestate@aol.com
Go to
Home Buyer Info.
---
WHY CHOOSE BOISE AS YOUR HOME?
Recent list of Awards for Boise
Best Place for Business and Careers ~ Forbes magazine
Second Best City in America to Do Business ~ Inc. Magazine
No.7 metro size area in the nation to do business ~ Forbes
No. 5 city its size in the nation for favorable cost-of-doing-business~KPMG LLP
No.13 best overall city
Idaho Ice World, one of the Coolest Rinks in America~American Hockey Magazine
Idaho's Sportstown USA~Sports Illustrated Magazine
Boise Parks & Recreation Magnet Center for Quality Sports~ National Recreation & Parks Association
Oasis for Retirees~Wall Street Journal
Jewel of the West~Travel Tips magazine
No.1 mountain biking town~Bike magazine
Boise River named one of the West's top 12 rivers~Sunset magazine

Published in: Articles on Boise
Why Boise is a great place to live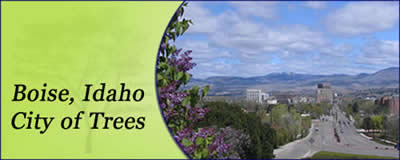 TOP THREE REASONS FOR BUYING ONE HOUSE OVER ANOTHER
To avoid drug and crime-ridden neighborhoods.


To avoid a house located in a flood zone or where underground water tables are high; no one wants a soggy yard year round.


Future re-sale value. Example: two houses on the street; one on the corner, one in the middle. The house on the corner will have less value because of the traffic from around the corner. The house in the middle has better value because of less traffic.
Free Real Estate Consultation
Call or email Ava or Cristina today for a free consultation and their expert professional advice on the Boise and Treasure Valley houses and locations market. Ava: 208-440-5810 email: avatong@msn.com or Cristina: 208-284-1545
email: cmprealestate@aol.com

The Property Team at Silvercreek Realty Group
(208) 440-5810 (208) 284-1545