Friday, February 15th, 2019 at 11:43 am
Most Active Cities in America
Julie Peirano | February 20, 2018
Cultural Cheatsheet lists the most active cities in America that will keep you fit in 2019 They listed Boise, Idaho with the following stats.
What makes a city healthy? According to WalletHub, it's a combination of 38 factors, including affordable fitness memberships, many physically active citizens, and a lot of swimming pools, tennis courts, and basketball hoops. These are the 15 healthiest cities in America. Where does your town rank?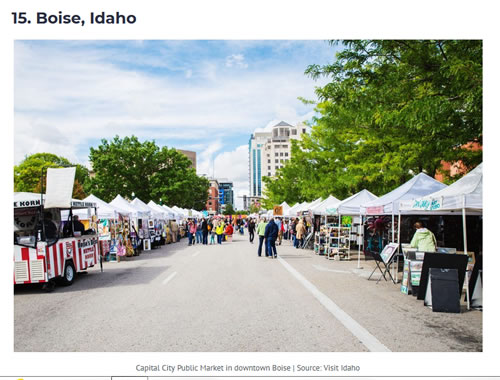 Score: 49.56/100
Best category: 2nd best city for "budget and participation"
These U.S. Cities Are the Safest Places to Live, Work, and Play
Ali Harrison | January 23, 2019

Money and Career Cheatsheet listed Boise Idaho as one of the safest places to live, work, and play.

Life involves hazards. Traffic accidents, natural disasters, and other setbacks occur everywhere, but some regions are much safer than others. If you hope to have a safe, healthy life, you'll want to pack up and head to one of these U.S. cities, the safest places to live, work, and play.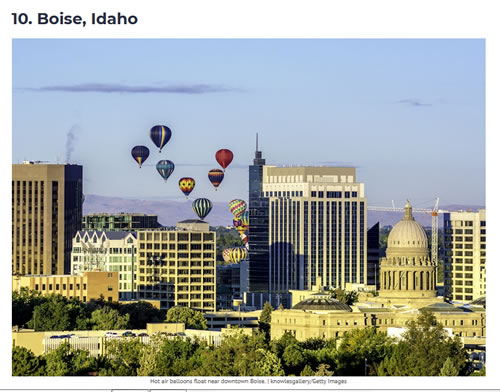 Boise, Idaho loves to be first. It's the No. 1 most financially safe city in the U.S., and it ties for first with a few others for the lowest unemployment rate. Things seem pretty idyllic in Boise; the town has a "greenbelt" of beautiful trails and parks along its river, and residents enjoy vibrant arts and outdoor scenes.

2018's Best-Run & Worst-Run Cities in America
Jul 9, 2018 | Adam McCann, Financial Writer
Wallethub includes two cities in the Treasure Valley area as the best run cities for 2018. Nampa, Idaho was ranked first and Boise, Idaho was ranked 3rd best.

How do we measure the effectiveness of local leadership? One way is by determining a city's operating efficiency. In other words, we can learn how well city officials manage and spend public funds by comparing the quality of services residents receive against the city's total budget.
Using that approach, WalletHub compared the operating efficiency of 150 of the largest U.S. cities to reveal which among them are managed best. We constructed a "Quality of Services" score made up of 35 metrics grouped into six service categories, which we then measured against the city's per-capita budget. Read on for our findings, expert insight and a full description of our methodology.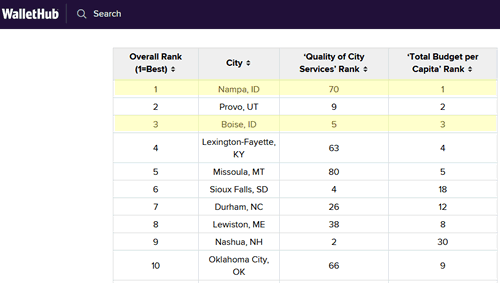 Source: WalletHub